Amidst the bustle of Hackney's streets, A haven of beer and community meets. Where church and brewery merge as one, Hackney Church Brew Co has just begun.
With hops and grains, they craft their brews, Each one unique, with its own muse. From pale ales to stouts so bold, Their flavors will leave you sold.
But more than just a place to drink, Hackney Church is a space to think. With events and talks that stimulate, Community is what they cultivate.
The pews are gone, the altar bare, But here, there's still a sense of prayer. A prayer for good beer and company, For things that bring us all harmony.
So come on down to Hackney Church Brew, There's a pint waiting here for you. A place to relax, to chat, to sip, In this church of hops, we all take a trip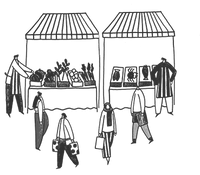 A broad church
London is one of the most diverse cities in the world, and Hackney is one of the most diverse parts of London. We've created an environment that celebrates this, a place everyone can enjoy. We have great beer but we have great non-alcoholic drinks too; we're a craft brewery, but our Sunday Roasts are most definitely a family affair; Everyone, and anyone, is welcome here.
We brew our own beer, but we're far from a closed shop, we also support other local breweries, both large and small.
We want to help the Hackney community grow, not just our business, Sunday afternoons are just as important to us as Friday nights.
For us, without the community, there is no brewery.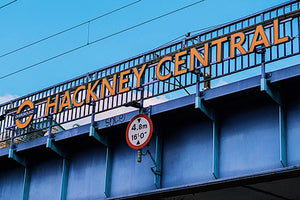 Our motto is "Beer for all sorts". We believe good beer can make a difference and the people of Hackney are at the heart of everything we do. We brew outstanding beer, and we use it to benefit our local community.
We strive to create beers that appeal to a wide range of people with varying tastes and preferences.
In essence, we create beers that are not limited to a particular niche or demographic but rather can be enjoyed by anyone who appreciates a good beer.
We offer a diverse range of beer styles and flavor profiles, catering to different palates and occasions.
We foster a sense of inclusivity and community around beer, welcoming everyone to partake in the enjoyment of ourbrews regardless of their background or identity.