Elliot Cunningham - LAGOM
From the 1st of June 2023
Our excellent food offering is provided by our partner LAGOM the brainchild of Elliot Cunningham.
LAGOM paying tribute to Elliot's Swedish heritage meaning "not too much, not too little."
Elliot's critically acclaimed food described by Jay Rayner as: "bold live-fire cooking that throbs uncompromisingly with flavour" is "fed by fire" cooked over open flame in front of your eyes.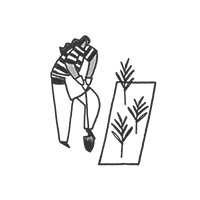 Perfect for Sharing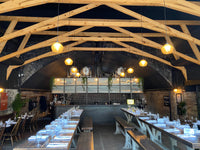 It's good to share, so it makes sense that you spread the love with this wholesome feast of goodness with friends, colleagues and family.
There's no need to make a reservation for food at Hackney Church Brew Co, just stop by and tuck in!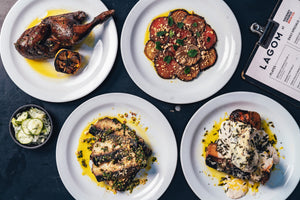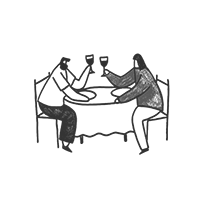 As well as our regular menus, we also have daily specials and limited run delights like our signature Hog Roast. (Keep an eye on our social media for dates.)
Whether it's a workday lunch, a dinner date, or Sunday lunch with family, all are welcome.